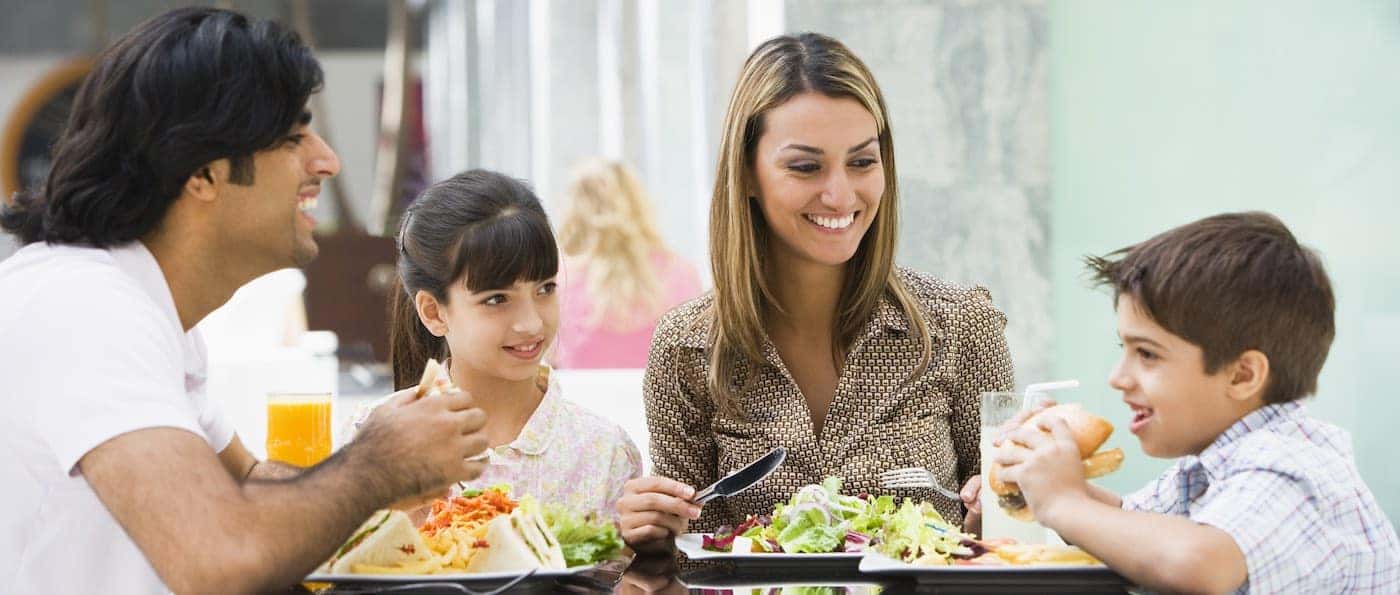 Interested in finding the best restaurants in downtown Lowell, MA? With these recommendations from Tulley BMW of Nashua, Manchester drivers will enjoy fine dining, family-friendly venues, and more, right near Lowell, MA. Discover what's in store with this guide from the dealership, and check out our recommendations for nearby parks and historical parks like Lowell National Historical Park to stay active and curious this season.
The Keep
As far as downtown Lowell, MA restaurants go, The Keep stands as a versatile locale where you can enjoy craft beer, family dinners, weekend brunch, and more. This restaurant and pub features an extensive whiskey and bourbon selection, and main dishes include cast-iron salmon, sausage and shrimp gumbo, and steak and frites.
Lowell Burger Company
Restaurants in Lowell, MA often feature burgers on their menus, but at Lowell Burger Company, you'll taste a burger unlike others in the area. The restaurant is well known for its locally sourced craft burgers, hand-crafted cocktails, and selected craft beer. Try the Jamonit burger (blue cheese, stout syrup, apple/bacon jam, tomato, and arugula), or go big with the Nacho Average Burger (chili, brie/jalapeno queso, lettuce, and tomatoes).
La Cocina Tropical
Enjoy a unique dining experience at La Cocina Tropical, a restaurant that specializes in Asian, Haitian and Spanish cuisines. Take advantage of the family-style buffet, or choose a more formal sit-down option. Either way, you'll access some of the most unexpected and delicious fare in the Westford area!
More Downtown Lowell, MA Restaurants
A few more downtown Lowell, MA restaurants to consider include:
Lao'De Café
Warp and Weft
1981 Ramen Bar
Sizzling Kitchen
Panela
Asados Dona Flor
Mill City BBQ and Brew
The Old Court
Thirsty First Bar and Grill
El Potro Mexican Grill
Get More Local Recommendations from Tulley BMW of Nashua
Connect with Tulley BMW of Nashua for more local recommendations in the Westford area, specifically with our Nashua guide, which includes our list of best Italian restaurants in Nashua, NH, and an overview of the Michael Timothy restaurants in the area. We're here to serve our community however we can, including helping customers find the best sushi in Nashua, NH!
More From Tulley BMW of Nashua
No doubt, your Nashua commute has gotten more expensive along with the price of gas. That's why more and more drivers are looking for fuel-efficient vehicles. Is the 2023 BMW X5 fuel-efficient? It actually gets very respectable gas mileage for a luxury SUV of its size and class. How many miles per gallon does…

Nashua drivers like to have options. So, it's a good thing that there are so many 2023 BMW M models available. How much does a BMW M model cost? The 2023 BMW M model pricing varies by model, and we've broken out the cost below. Let's take a look. Manufacturer InformationView M Inventory What…

Did you know that even the least powerful of the four BMW 3 Series configurations cranks out over 250 horsepower? Other BMW 3 Series trim levels crank out much more. That should make for a fun Nashua commute. How much does the 2023 BMW 3 Series cost? This remarkable sedan starts at just $43,800….