How to Clean Car Floor Mats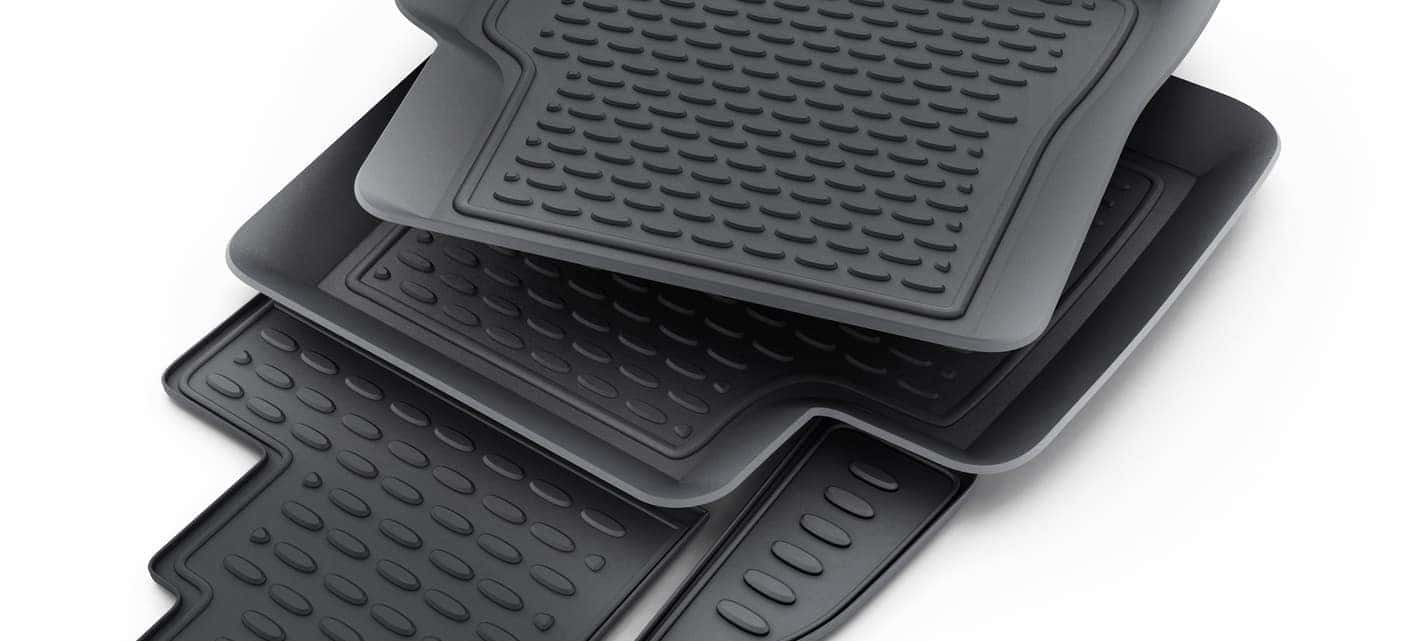 Car floor mats take a beating, but they are an integral component for keeping the upholstery of your vehicle clean. As time goes on, floor mats become covered with more and more dirt, mud, snow, and spills. If your floor mats have seen better days, they may just be in need of a good cleaning. Learn how to clean car floor mats from the service department at Tulley BMW of Nashua near Manchester.
---
Cleaning Car Floor Mats: What You Need
Before you begin to clean your floor mats, it is a good idea to compile all of the necessary supplies:
Rubber Floor Mats: Vacuum, rubber floor mat cleanser, stiff bristle brush, hose or bucket of water, microfiber towel or a place to hang your mats
Carpet Floor Mats: Vacuum, carpet floor mat cleaner, brush, hose or bucket of water, wet vac if available, or a place to hang your mats
How to Clean Rubber Floor Mats
Before you clean your rubber floor mats, take them out of the car. You don't want to cause any water damage to the interior.
Shake out the mats to eliminate any loose dust or debris.
Rinse the mats with clean water.
Apply a cleanser designed for rubber mats and gently scrub with a stiff bristle brush. This should get rid of any dirt that has been left behind.
Rinse the dirt and cleaner off of the mats.
Hang the mats up to dry or dry with a microfiber towel. They should be thoroughly dry before you put them back in the car.
How to Clean Carpet Floor Mats
Take the carpet floor mats out of the car.
Vacuum the floor mats to get rid of dirt and debris.
Shake and whack the floor mats against a hard surface. This should help to get rid of dust and smaller dirt particles.
Apply the proper cleaner to the floor mats. Instructions can vary based on the product you have chosen.
Scrub the mats to remove any stains and ground-in debris.
Thoroughly rinse the mats.
If you have access to a wet vac, you may want to use it to remove any dirt that has still been left behind as well as to help the mats dry faster.
Hang your mats to dry. Make sure they are completely dry before placing them back in your vehicle.
Need Help Cleaning Your Floor Mats?
Now that you know how to clean your car floor mats, you may have additional questions about maintaining the pristine appearance of your vehicle. The BMW service center at Tulley BMW of Nashua near Lowell, MA and Westford would be glad to help. Contact us today with any questions or set up an appointment online. We would also be happy to provide maintenance tips, like how to check your tire tread.
More from Tulley BMW of Nashua
No doubt, your Nashua commute has gotten more expensive along with the price of gas. That's why more and more drivers are looking for fuel-efficient vehicles. Is the 2023 BMW X5 fuel-efficient? It actually gets very respectable gas mileage for a luxury SUV of its size and class. How many miles per gallon does…

Nashua drivers like to have options. So, it's a good thing that there are so many 2023 BMW M models available. How much does a BMW M model cost? The 2023 BMW M model pricing varies by model, and we've broken out the cost below. Let's take a look. Manufacturer InformationView M Inventory What…

Did you know that even the least powerful of the four BMW 3 Series configurations cranks out over 250 horsepower? Other BMW 3 Series trim levels crank out much more. That should make for a fun Nashua commute. How much does the 2023 BMW 3 Series cost? This remarkable sedan starts at just $43,800….