---
How often should you rotate your tires? For most vehicles on the roads of Manchester and Lowell, MA, a tire rotation is recommended every 5,000 to 7,500 miles. Because there may be different recommendations from the automaker, it is a good idea to take a look at your owner's manual to ensure this interval is correct for your particular make and model. Learn when to rotate tires based on the drivetrain of your vehicle below so you can stay on top of this important maintenance task.
FWD and RWD Vehicles: When to Rotate Tires
If you have a front-wheel drive vehicle, power from the engine is sent to the front tires. The opposite is true for rear-wheel drive vehicles. The set of tires that receive the brunt of the power delivered from the engine tend to wear down a lot sooner than the other tires. To prevent uneven tire wear, knowing when to rotate tires is important.
If you drive a FWD or RWD vehicle, it is likely that a tire rotation will be recommended every 5,000 to 7,500 miles.
If you prefer to tackle routine vehicle maintenance on your own and have a FWD vehicle, the rear tires will need to change sides when they are brought to the front of the car. When the front tires are moved to the back of the vehicle, they will remain on the same side.
If you own a RWD car, the front tires will need to change sides as they are brought to the back of the vehicle. When you move the rear tires forward, do not swap sides.
Drivers who do a lot of off-roading or driving in challenging conditions around Westford will likely need to perform a tire rotation more frequently. You can discuss your driving habits with our knowledgeable service experts, and we can create a timeline that works best for you.
AWD Vehicles: When to Rotate Tires
What about how many miles to rotate tires on an AWD model? AWD vehicles require more frequent tire rotations. That is because each tire wears differently and at different speeds. It is best to have your tires rotated every 3,000 to 5,000 miles. Once again, since there may be different recommendations from the manufacturer, you will want to consult your owner's manual.
Is a Tire Rotation Necessary?
If you want to prolong the lifespan of your tires, yes, regular tire rotations are necessary. In addition to replacing your tires less often and saving you money, regular tire rotations also provide the following benefits:
Improved traction on slippery roads
Less noise on the road
Less unnecessary stress on the drivetrain
Even the best maintained tires will need to be replaced over time. If this is the case for your vehicle, our team can help you find the proper tires for your vehicle. Drive safely and with confidence with a new set of tires from Tulley BMW of Nashua.
Tire Care is Stress-Free with Tulley BMW of Nashua
Tires are a very important component of your vehicle, and proper tire care should not be ignored. If your vehicle is in need of a tire rotation, wheel alignment, or any other maintenance task, the team at Tulley BMW of Nashua can handle it for you in a timely manner. Contact us today with any questions, or set up an appointment at your convenience.
Service Specials From Tulley BMW of Nashua
Tulley BMW of Nashua
147 Daniel Webster Hwy, Nashua, NH
Service: (603) 888-5050
$199 Three Oil changes
Expires: December 31, 2021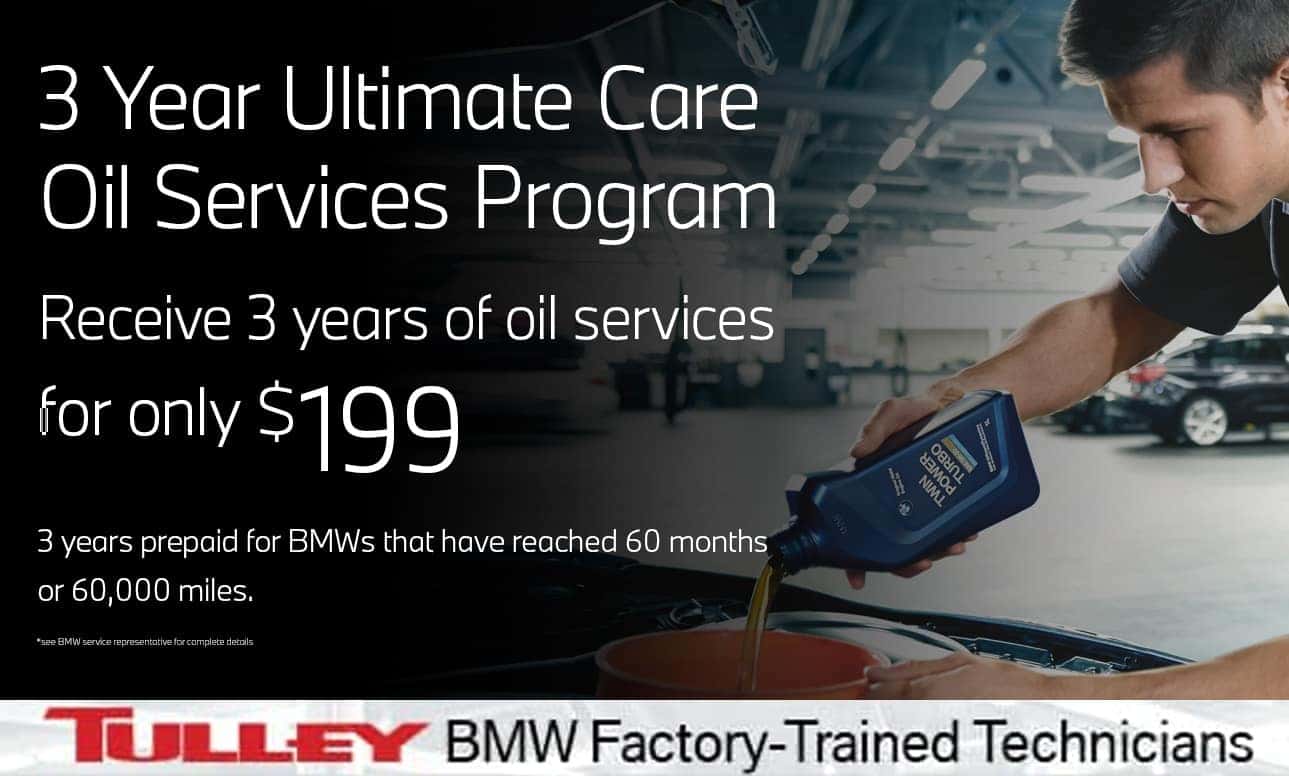 Tulley BMW of Nashua
147 Daniel Webster Hwy, Nashua, NH
Service: (603) 888-5050
BMW Value Service Oil Change
Expires:
Tulley BMW of Nashua
147 Daniel Webster Hwy, Nashua, NH
Service: (603) 888-5050
4-Wheel Alignment
Expires: December 31, 2021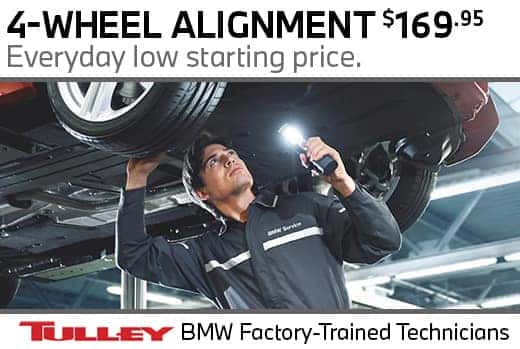 More Auto Service Tips From Tulley BMW of Nashua