Where Can I Get BMW Suspension Repair?
When your BMW suspension is exhibiting the warning signs that it needs to be repaired, it is usually due to the fact that the shocks or struts are worn or damaged. When you keep your BMW suspension system properly maintained, you can enjoy the premier comfort, handling, and performance that BMW vehicles are known for. The certified technicians at Tulley BMW of Nashua can handle any suspension repair task with ease.
Is My Vehicle in Need of Suspension Repair?
The BMW air suspension system employs an engine-driven air compressor to ensure smooth drivers around Manchester and Lowell, MA. Rather than traditional steel springs, the BMW air suspension system uses that air compressor to deliver a sportier driving experience. Do you suspect that your vehicle is in need of suspension repair? Here are the signs to look out for:
A rougher, bumpier ride
Increase in sway during windy days
Tire shaking or vibration after hitting holes or bumps
Leaking fluid
When it comes to suspension repair, don't delay. In addition to an uncomfortable ride on Westford roads, a faulty BMW suspension system can lead to additional vehicle issues down the road.
How Much Does Suspension Repair Cost?
If your vehicle is in need of suspension repair, you may also be wondering about the suspension repair cost. The suspension repair cost depends on how severe the issue is, and it includes parts and labor. Keep in mind that the amount of rust and wear underneath the car can contribute to the overall total. This is because it is more time-intensive to access and remove the components that need attention. During suspension repair service, wheel alignment may be required as well. BMW air suspension repair can cost up to $2,000. Bring your vehicle into the service center at Tulley BMW of Nashua, and we can give you a more accurate estimate.
Trust Tulley BMW of Nashua for BMW Suspension Care
Keep your BMW suspension system performing at its best for many years to come. Set up an appointment with Tulley BMW of Nashua today. Don't forget to explore our current service specials for added savings on your next visit.
BMW Maintenance Coupons in Nashua
Tulley BMW of Nashua
147 Daniel Webster Hwy, Nashua, NH
Service: (603) 888-5050
BMW Value Service Oil Change
Tulley BMW of Nashua
147 Daniel Webster Hwy, Nashua, NH
Service: (603) 888-5050
2023 Spring Tire Rebate
Expires: April 30, 2023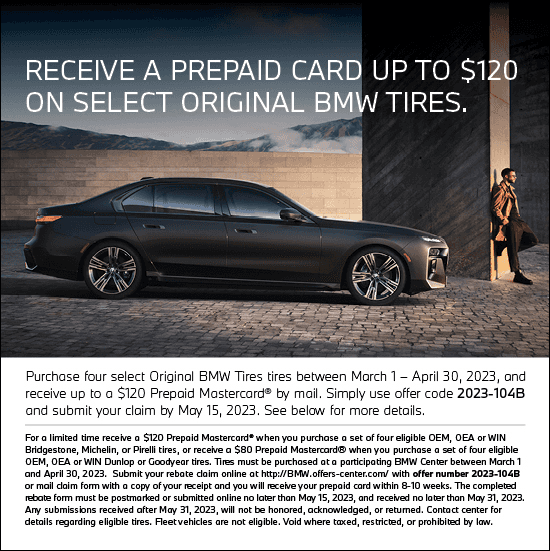 More from Tulley BMW of Nashua
No doubt, your Nashua commute has gotten more expensive along with the price of gas. That's why more and more drivers are looking for fuel-efficient vehicles. Is the 2023 BMW X5 fuel-efficient? It actually gets very respectable gas mileage for a luxury SUV of its size and class. How many miles per gallon does…

Nashua drivers like to have options. So, it's a good thing that there are so many 2023 BMW M models available. How much does a BMW M model cost? The 2023 BMW M model pricing varies by model, and we've broken out the cost below. Let's take a look. Manufacturer InformationView M Inventory What…

Did you know that even the least powerful of the four BMW 3 Series configurations cranks out over 250 horsepower? Other BMW 3 Series trim levels crank out much more. That should make for a fun Nashua commute. How much does the 2023 BMW 3 Series cost? This remarkable sedan starts at just $43,800….