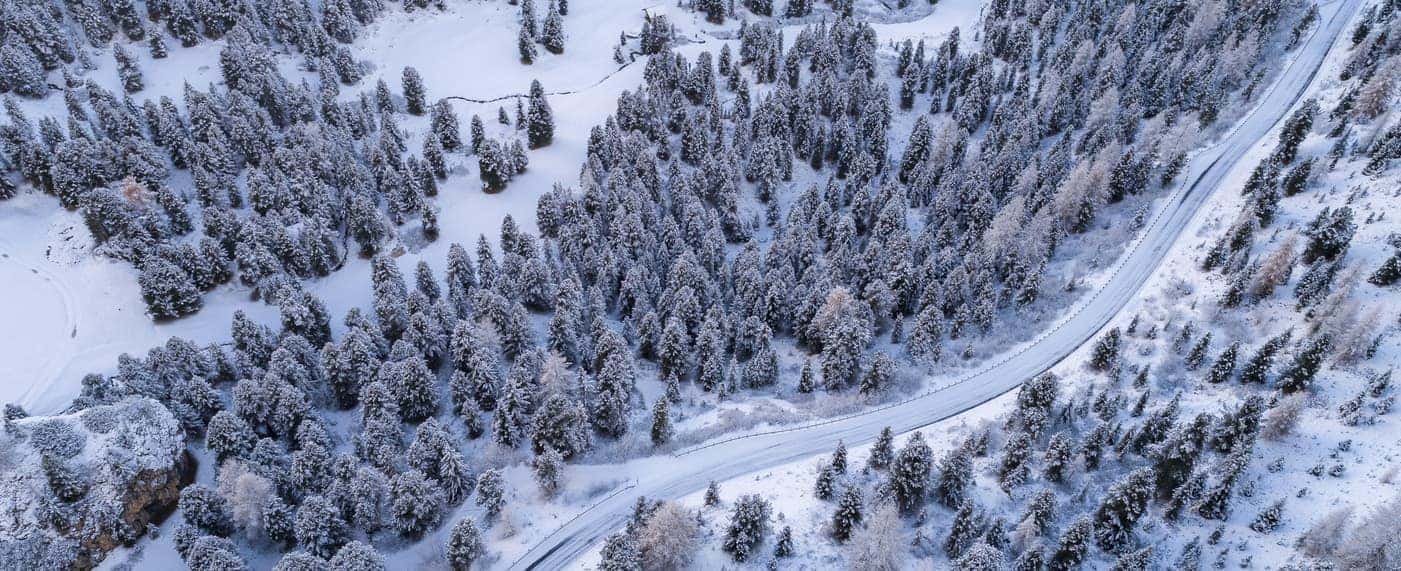 While it can be tempting to spend the whole season tucked in next to a fire and your favorite binge-worthy show in Manchester, these winter activities in NH make it easy to get out of the house for an extended weekend adventure in your BMW. Whether you're looking for a true spa treatment or a beautiful ski retreat, the season opens up when you've got access to a relaxed, natural landscape with entertainment for the solo traveler or the whole family. Learn more about these New Hampshire winter getaways below with the local Tulley BMW of Nashua guides.
---
White Mountain Resort and Spa
Whether you want an old-fashioned holiday retreat, complete with sleigh rides, hot cocoa-dipped cookies and general stores, or a modern take for a day of winter sports, the White Mountain Resort and Spa in North Conway is a local favorite, and for good reason. Enjoy an acclaimed Ledge Restaurant breakfast with panoramic, snow-capped views, then hit the slopes or the outlet stores before you come back for a heated outdoor pool and a relaxing Jazucci. Finish your nights off with your favorite winter wines and hot chocolate by the fire-pits, before you jet off in the morning to your next dreamscape locale outside of Lowell, MA.
Mountain View Grand Resort and Spa
The majesty of winter never looked so good as it does from your elegantly designed room at the Mountain View Grand Resort and Spa in Whitefield, NH. Enjoy the natural beauty up-close with a snowshoe hike to an ice castle, or a cross-country ski trip through the long, secluded trails, then pop back for a couple's massage or simply lounge in luxury. No other winter activities in New Hampshire quite look the same after you've experienced the Mountain View amenities, like the gorgeous dining experience of the wine cellar or the casual, clamorous clime of the tavern.
North Conway Grand Hotel
With custom-designed furniture, marble baths, and breath-taking scenery, you'll have a true feast for the eyes at North Conway Grand Hotel. Heated indoor and outdoor pools mean you can hit the gym, hit the trails, and warm up or cool off with the relaxation you and your family deserve. Of course, for those who never quite leave the office, or for special occasions, you'll have access to over 15,000 square feet of meeting and event space, ready for up to 1,000 guests. Few New Hampshire winter getaways bring you such a wide variety of family-friendly activities and play spaces as the North Conway Grand, ready for your next adventure all season long.
Explore New Hampshire with Tulley BMW of Nashua
No matter how you spend your season, there's always plenty of things to do in the winter in New Hampshire when you've got the BMW service experts of Tulley BMW of Nashua on your side. As one of the premier BMW dealers in NH, we've got all the tips and tricks to make sure your vehicle is winter-ready for any Westford trips, and our value service packages create plenty of room in your budget for that much-needed extra day of vacation with your New Hampshire winter getaways. Stop by Nashua or contact us today to schedule a service or chat with our technicians about all you local winter preparations!