BMW Ultimate Driving Experience Event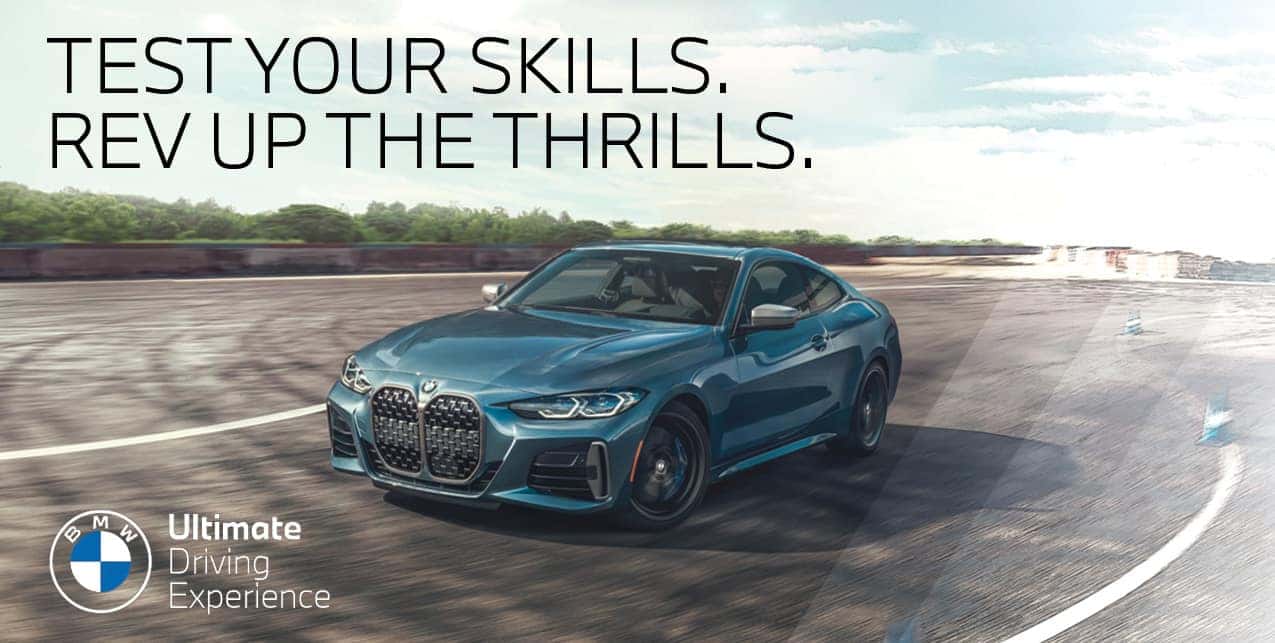 BMW's Ultimate Driving Experience is back and better than ever for 2021, with health and safety protocols in place. And we're excited to announce that registration is now open for our Boston event June 4 -6.
Call 1-844-783-3850 to register before it's too late.
‌OVERVIEW
BMW will be following all CDC guidelines to create a safe event while allowing consumers to experience the thrill of the M440i xDrive Coupe.
Consumers will have the opportunity to compare the performance of BMW's Plug-in Hybrid Electric Vehicles with their core counterparts in the 330e Sedan and X3 xDrive30e in the all-new Plug-In Performance activity.
LOCATION:
Gillette Stadium
DRIVING ACTIVITIES: 
Autocross 
Street Drives
Plug-in Performance
ONSITE SAFETY MEASURES:
Temperature checks and masks REQUIRED for all staff and consumers  Additional PPE supplies will be handed out at the entrance of the event  Registration will be completely contactless with the use of QR Codes  Vehicles will be disinfected in-between sessions/consumers  Additional onsite signage to remind consumers to adhere to event guidelines  Multiple hand washing and sanitizer stations spread across the event space  Markers on the ground to assist consumers in following social distancing guidelines.
BOSTON VEHICLE ACTIVITIES
AUTOCROSS
An exciting driving session with professional instructors that highlights BMW tech and safety features on a challenging course.
Duration: 1 hour 30 minutes
Age: 18+
Cost: FREE
Vehicle: M440i xDrive Cp
STREET DRIVES
Consumers are encouraged to experience a host of BMW vehicles and the addition of MINI BEV (excluding M & Alpina models) during test drives on local roads.
Duration: 20 minutes
Age: 25+
Cost: FREE
Vehicle: Full lineup + MINI BEV
PLUG-IN PERFORMANCE
A pulse elevating exercise that compares a PHEV model with its core counterpart including accident avoidance, panic braking*, and handling.
Duration: 15 minutes
Age: 18+
Cost: FREE
Vehicle: 3303e Sedan, X3 xDrive30e
DISPLAY VEHICLES
Consumers have an opportunity to expand their BMW knowledge with a first look at unique and bold All New BMW models on display.
Duration: N/A
Age: N/A
Cost: FREE
Vehicle: M550i*, m3, X5 xDrive45e 
*Accessorized